Go back
Sota els Àngels White 2011 by Selectus Wines
Imagen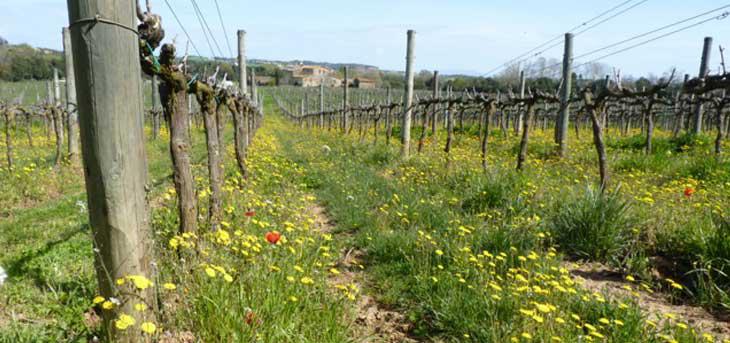 This is a new innovative project born in the "Baix Empordà" in Catalonia, where just eight hectares of vineyards surrounded by pure Mediterranean forest have created an interesting wine proposition from this friendly bodega, run by husband and wife team, Guy Jones and María Jesús Polanco. They surprised people right from the start with the outstanding quality of their two wines released only a few years back. Their work is governed purely by biodynamic principles in order to create a sustainable environment which brings out the best of the grape varieties grown. Yields per vine are minimal, resulting in totally concentred fruit. Year after year, this symbiosis between the environment and the wine produced takes place in an empirical manner, to the delight of lovers of unique wines:
Appareance: Intense straw-yellow hue, clean and bright.
Nose: Noticeable varnished wood notes initially giving away to delicate yellow flowers embellished with very prominent aniseed.
Palate: Powerful on entry showing medium to full body. Light, fruity, slightly sweet, candied orange peel type aromas. Very tasty.
Comment: A remarkable example of a Catalan white that goes well beyond the tyrannical simplicity of the light wine wines which are mistakenly encouraged on the Spanish Mediterranean coast. And believe it or not, this magnificent 2011white wine shows sufficient power and strength to age superbly well in bottle over a couple more years. It is robust, warm, and slightly aniseed-flavoured, with enough body to complement a full meal without flagging. A lovely illustration of a landscape wine of which just over 3,000 bottles have been produced. 
Selectus Wines | October 2013