Go back
Ferran Centelles talks about Presència 2017 in J. Robinson's blog
Imagen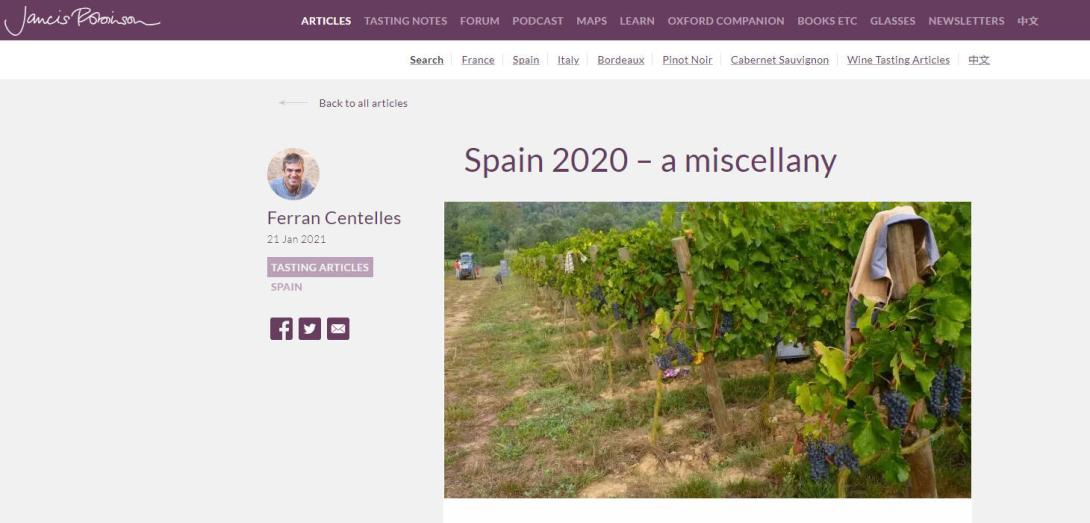 Last 21st January 2021 the sommelier Ferran Centelles, who we respect for his advocacy work on the world of wine, write an article for the Jancis Robinson's blog about some interesting wines of Spain. One of those wines was our Presència 2017. 
"Sota Els Àngels
Presència 2017 -  Empordà
100% Garnacha Blanca.
Very gently pressed to obtain only the first fraction of the must. It is stored in French oak barrels where the fermentation finishes. Aged for one year in the same barrels on its fine lees, with soft bâtonnage. Very gentle filtration.
This is a wine that highlights the positive attributes of evolution. Beautifully golden colour. It shows cooked apples and pear, honey, dry nuts, dry flowers, brioche,
smoke and chalkiness. On the palate, it is so Mediterranean! Warm, immense and deep. I can taste and feel the creamy texture of the lees and the complexity of the oak over a mineral aftertaste of wet earth. It's an idiosyncratic wine that for sure has its own public. Truly gastronomic.
(FC) 13%
Drink 2020 – 2025"
Here you have the link to take a look on the article (under suscription) and the pdf with the note. 
https://www.jancisrobinson.com/articles/spain-2020-miscellany