Go back
"Confinement blues" by David Cobbold
Imagen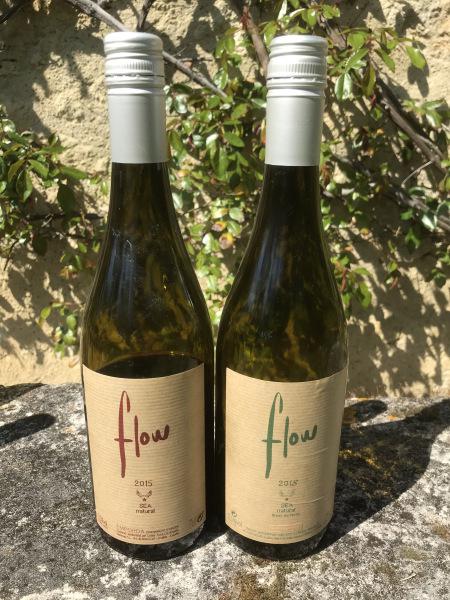 In the new David Cobbold's article for the blog "Les 5 du Vin" he recommends few wines to pass these days of confinement, and two of those are ours White Flow and Red Flow.
​Here it is a piece of this article (you can also download in pdf) and the link to the complete article in the blog "Les 5 du Vin".
Confinement blues / Le blues du confiné (2)
LE 06/04/2020 PAR LES 5 DU VIN
To be quite honest with regard to the title of this article, I am not suffering from the blues too much (but I do listen to a lot of that musical vein), being « confined » in a large space in the country and not in a small apartment in the Paris where I usually live. In fact, this whole confinement thing has turned into multiple opportunities: to read more, to work outside on the garden and stuff, to make and fix all kinds of things that need making or fixing (my other name is McGyver), and all the while enjoying what is a beautiful spring. All of this adds up to the life that I would like to live most of the time, apart from missing the contact with others of course, and despite the capacities of telephone lines and the internet. Money will become a problem at some point soon, but, for one thing, we spend less and we can also cut down on food.
So to fit with this cutback approach, I am going to write today about three simple and inexpensive wines that I have drunk over the past week and which have given me as much pleasure as many more expensive ones. You do not have to spend a lot to get good in other words.
[...]
Now for an excellent pair of wines from Spanish Catalonia that I purchased last summer following a visit to the producers and their estate Sota els Angels(thank you Marie-Louise for the introduction). Both these wines retail in Spain for around 10 euros, and both are also closed with screwcaps. Imagine daring to do that in a country so bound by tradition and in an area where they produce cork? These are both appellation wines from the Catalonian DO of Empordà, and both have, unusually, a bit of age on them.
Flow white, DO Empordà 2018
This is a blanc de noir, in other words, it is a white wine made from red grapes, in this instance Carignan Noir. Its golden colour has a greyish tinge which often reveals a white wine made from black grapes. The nose is discreet, more vegetable than fruity (perhaps hay and gorse). The palate has a pleasant balance between dryness from the natural acidity, a hint of tannins in the background that just tickle the tongue, and some pear and apple-based fruit flavours. It has good length and a medium body. Very refreshing. I remember when I visited last July the producers telling me that this came out of an accident (like many good and also bad things). Their Carignan was planted to make red wine but in this vintage it had some rot problems and the quality was not going to make the cut. Instead of throwing it all away, they decided to press the grapes gently, throw away the skins and go with a white. Great result!
Flow red 2015, DO Empordà
The red version has more depth and complexity than the La Buvette above, but it still just about creeps into the quaffer category on account of its easy-going approach. Again a screwcap for both technical (no problems with bloody cork defects) and practical reasons (easy to open and close). It is a blend of Carignan and Merlot I think. Here the colour shows some browning at the edges: it is almost 5 years old after all. The nose is richly spicy, with strong woodland and preserved/jammy fruit hints: as mich tertiary as primary. Crisp profile, with lightish tannins and good acidity that provides freshness on the palate. A different profile to the rounded and more juicy La Buvette, but still very easy to drink and good value. It will also stand up to a wider range of things on the table.
So what?
Well, you don't have to pay a lot to get good wines. In some cases, doing so may even be counter-productive, as the above examples show. Just hope that your local shop (if it is still open, and it should be) chooses well, or that your own cellar is well stocked. And keep an open mind, beyond the labels!
David Cobbold
Confinement blues - David Cobbold
https://les5duvin.wordpress.com/2020/04/06/confinement-blues-le-blues-du-confine-2/
Sketches of Spain (1/2): where small is also beautiful (aquí l'article del Julio del 2019 quan en David ens va visitar)
https://les5duvin.wordpress.com/2019/07/29/sketches-of-spain-1-where-small-is-also-beautiful/
Hope and health for all of you!